Bring magical fonts to Flarum
Magical fonts from alternative worlds
Magical Fonts
Add magical fonts from Princess Connect Re:Dive, Madoka Magica and Minecraft to your forum.
Installation
Use composer to install the plugin.
composer require metric-void/flarum-ext-magic-fonts

Fonts will be copied to your assets/extensions folder when the extension is enabled. These files will be removed when the extension is disabled.
Features
These BBCodes will generate custom fonts as shown:
[REDIVE]Landsol Language[/REDIVE]
[MADOKA]Puella Magi Madoka Magika[/MADOKA]
[MCENCHANT]Minecraft Enchantment[/MCENCHANT]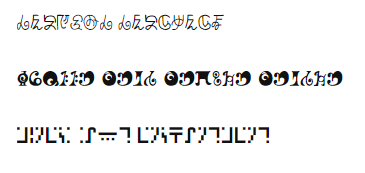 © 2020 Hyn by Daniël "Luceos" Klabbers. All rights reserved. · Extensions and extension information is provided by the respective (copyright holding) authors. · Images on Extiverse pages are from Unsplash.